The Cambridge Centre for Teaching & Learning achieved our fifth birthday in August 2023. We have developed a 'Year in Review' which illustrates the breadth and diversity of our work. This year, we have also chosen to focus on three elements of our work in more detail: our new teaching development programmes; our support for inclusive undergraduate education; our contributions to enhancing postgraduate research education.
We hope you find our Year in Review of interest.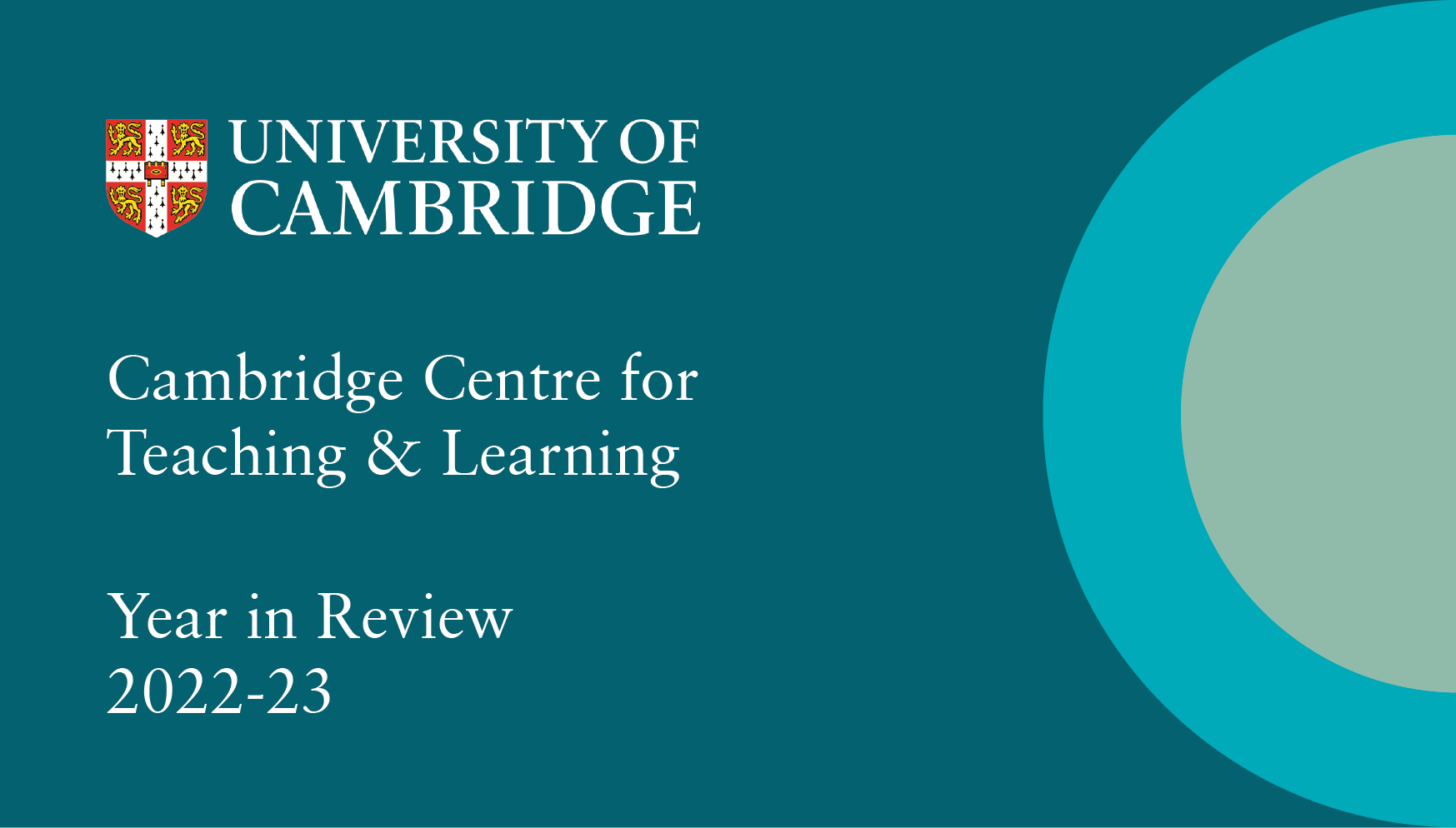 An HTML version of the Year in Review is also available.