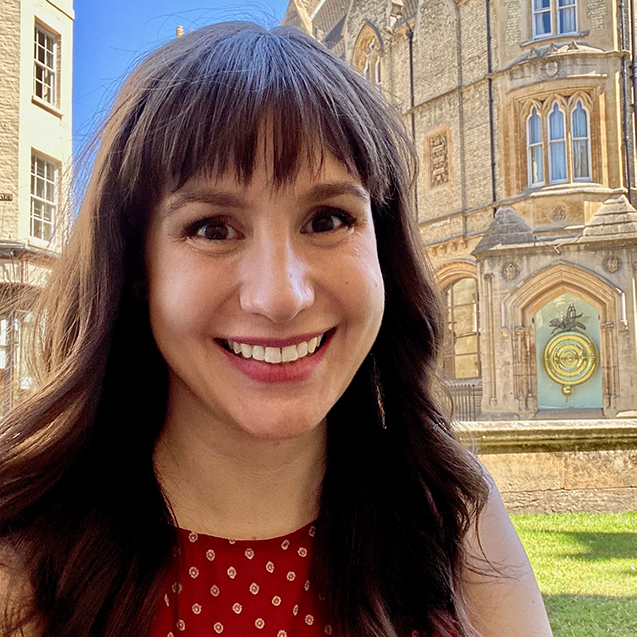 Eliza Jane Lockhart
Highly Commended, Academic / College Representative
This has been an extraordinarily difficult year for all faculties and departments, their administrative / leadership teams and their students: first, two significant spells of industrial action and then... the pandemic. Clear lines of communication between the faculty and the students has been critical in this time, and students have needed a lot of reassurance. Eliza has been simply outstanding in her role as LLM rep, going very substantially beyond what we could possibly have expected the holder of that position to do.
She has throughout her tenure demonstrated outstanding leadership, communication skills, diplomacy and professionalism in conveying, firmly but courteously, serious concerns from the students who she represents
She did the Faculty and immense service by collating information from students about the impact of the two periods of industrial action to help ensure that we had a comprehensive and accurate picture in order to be confident of our approach to examination mitigation
She has served as a valuable conduit of information in both directions, triaging a huge number of student queries and worries directed to her in order to convey a limited number of collated questions to the Faculty for responses and relaying those responses appropriately
She has supported students who have experienced considerable anxiety and hardship during the pandemic period, helping to signpost students to relevant support
That students have continued to contact her rather than / in addition to their Course Director is testament to the confidence that her peers have in her and to her empathy for them. We count ourselves immensely fortunate that Eliza held the post of LLM rep this year.
Eliza Jane Lockhart is an LLM student on the Faculty of Law's Master of Law programme, at Corpus Christi College (2019-20).